Wholesale Account User Guide
1. How can I find the product I need ?
A. Search product by SKU, name, key word …

B. Click "Filters" to review product by collection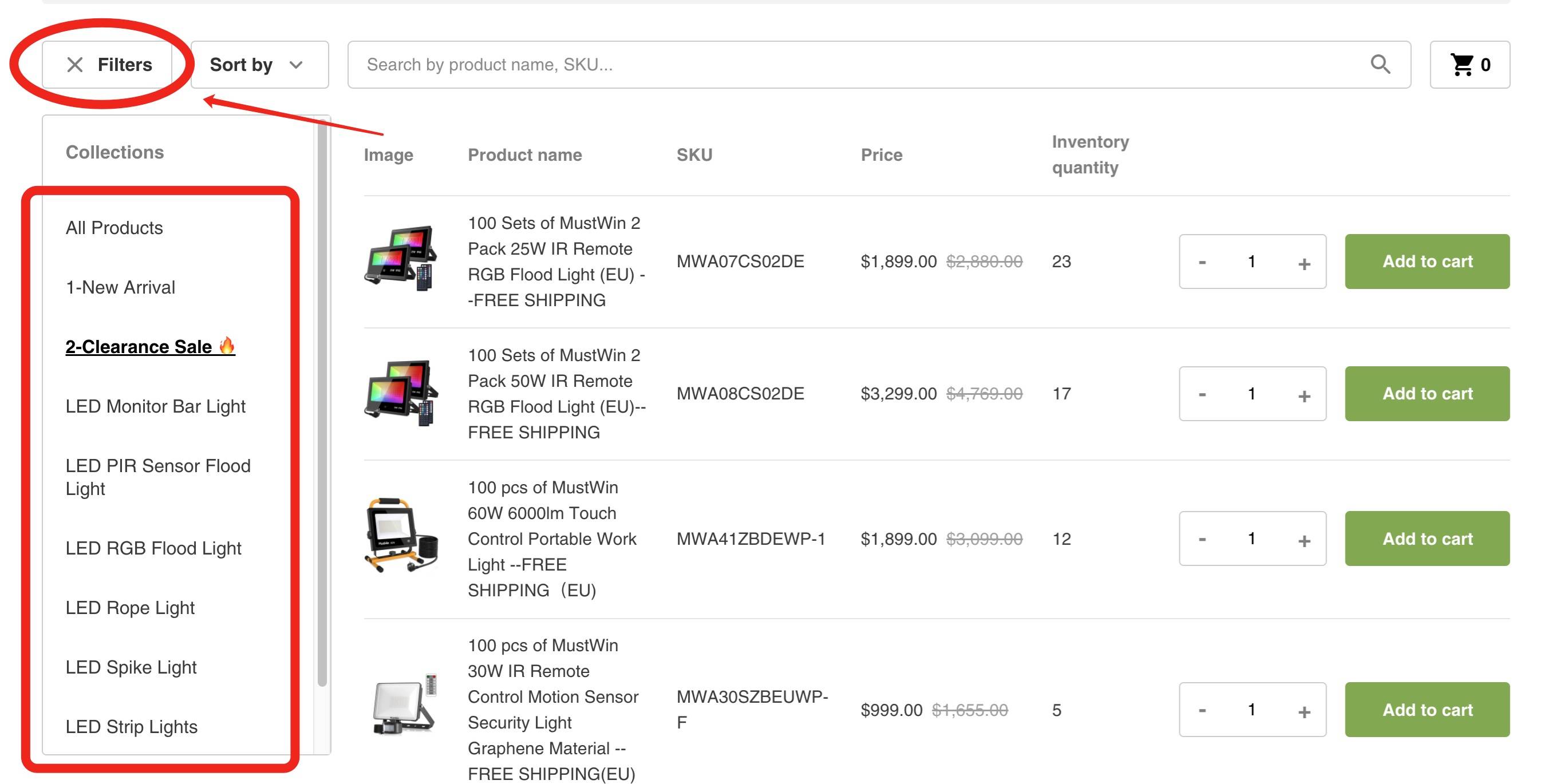 2. Where can I see product tech specs ?
Click product title or image, the tech specs will display on the left bar.

Roll down the left bar to the bottom, you could go to product page by clicking " View product page" .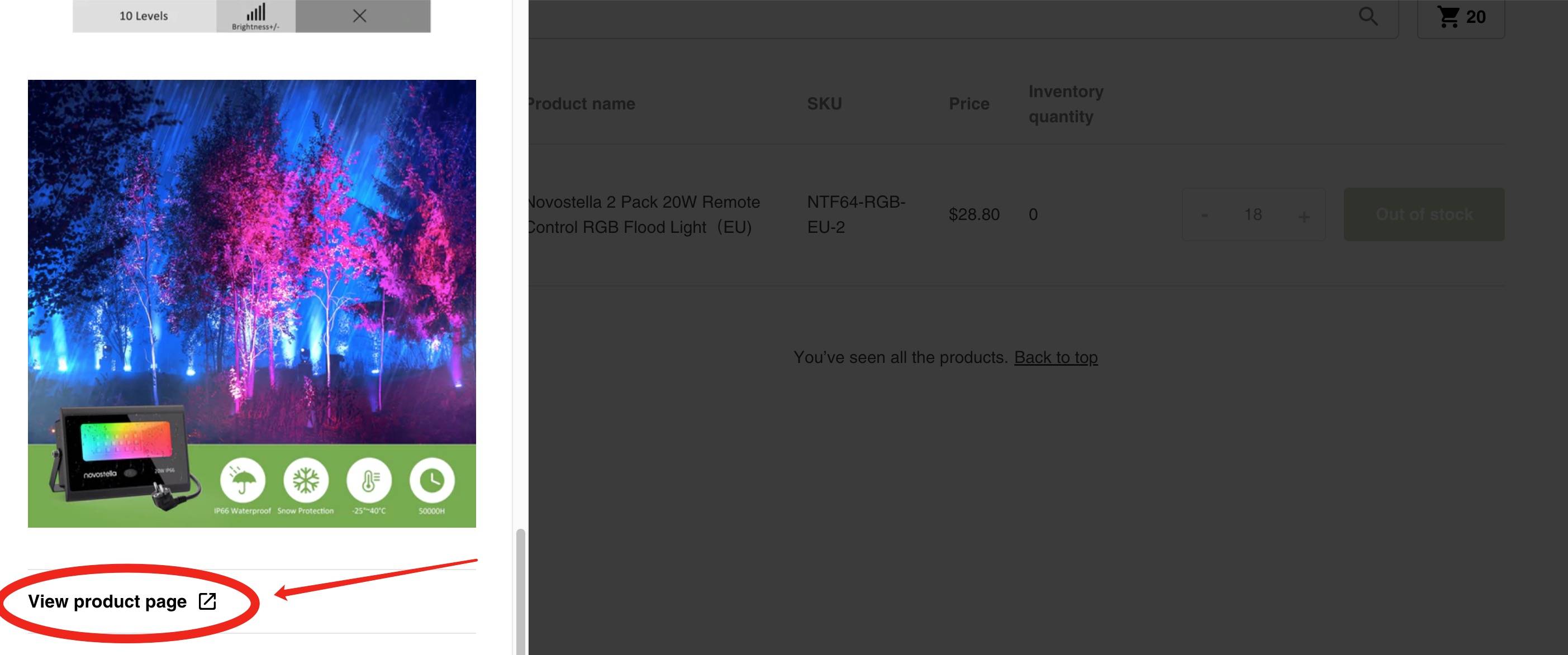 3. How can I change order qty to a specific number ?
The MOQ and increment is preset by the system (normally equals one or two cartons).

If you want to change the order qty to a specific number, you could add the product to shopping cart first, and change the qty in the shopping cart.


In the case you want to order less than the MOQ (such as sample order or mix order), please contact us to draft order for you. We reserve the right to issue refund for order below MOQ if we didn't receive any notice in advance.

4. How can I track my order ?
5. Where can I download marketing materials?