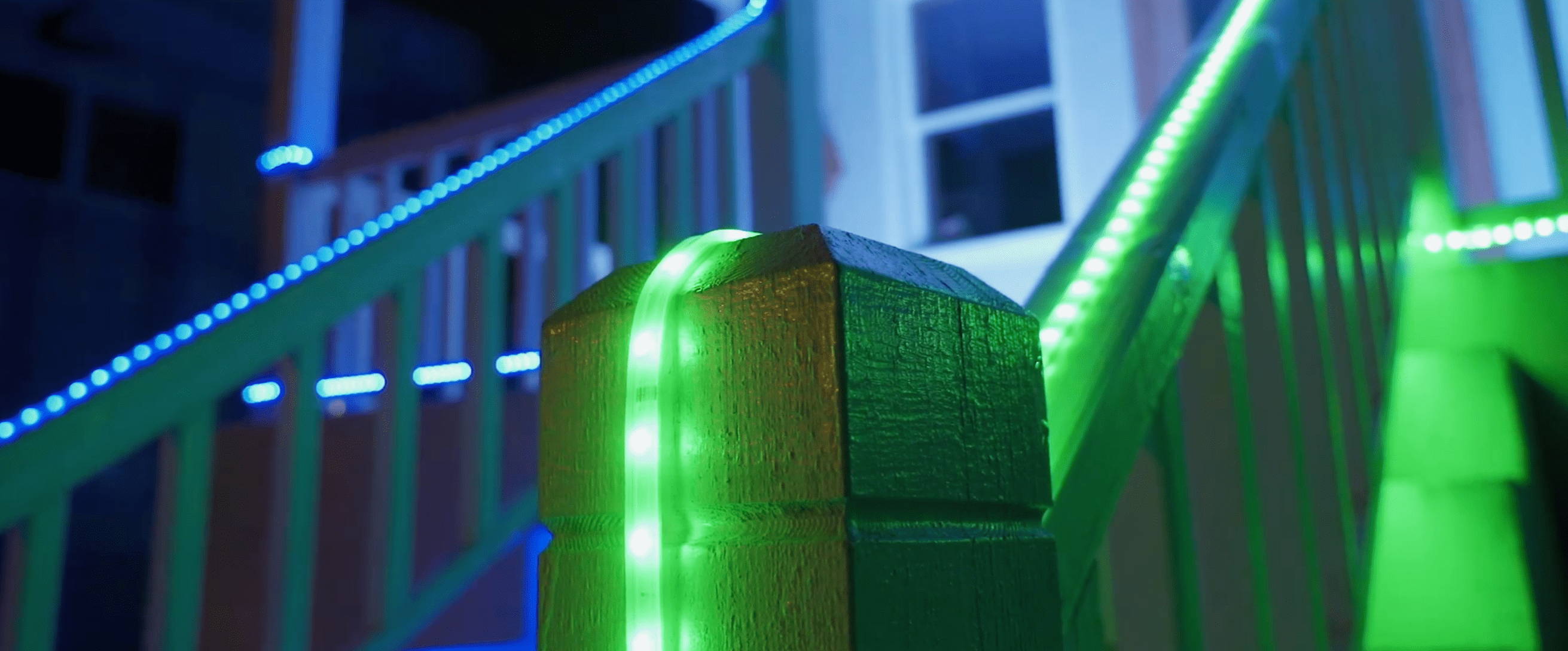 Novostella 16M Bluetooth RGB Outdoor Rope Lights
SKU: NTS51-RGB-US-F
Input Voltage: AC100-240V
Working Voltage: DC 24V
Power Source: US Plug Power Adapter
Emitting Color: RGB
Wireless Type: Bluetooth + RF Remote
APP: Lotus Lantern
Battery for Remote: CR2025/CR2030 (included)
Strip Length: 16M (52.5ft)
LED: 30 leds/ meter
Wattage: 24W
IP Rating: IP65
Dimmable: YES
Music Sync: YES
SKU: NTS51-RGB-EU-F
Input Voltage: AC100-240V
Working Voltage: DC 24V
Power Source: EU Plug Power Adapter
Emitting Color: RGB
Wireless Type: Bluetooth + RF Remote
APP: Lotus Lantern
Battery for Remote: CR2025/CR2030 (included)
Strip Length: 16M (52.5ft)
LED: 30 leds/ meter
Wattage: 24W
IP Rating: IP65
Dimmable: YES
Music Sync: YES
SKU: NTS51-RGB-UK-F
Input Voltage: AC100-240V
Working Voltage: DC 24V
Power Source: UK Plug Power Adapter
Emitting Color: RGB
Wireless Type: Bluetooth + RF Remote
APP: Lotus Lantern
Battery for Remote: CR2025/CR2030 (included)
Strip Length: 16M (52.5ft)
LED: 30 leds/ meter
Wattage: 24W
IP Rating: IP65
Dimmable: YES
Music Sync: YES
【Safety Guarantee & Energy Saving】
Use 24V low voltage as working voltage, protect the safety of children and adults, with ETL safety certification. Using high quality LED beads, the lighting effect can be comparable to high voltage strip lights, saving energy.
【Upgraded App Control + RF Remote】
Bluetooth connected, controlled by Lotus Lantern App, working distance is up to 40- 45ft. RF remote control is supported additionally.
【IP65 Waterproof】
All parts, including power supply, are waterproof. The strip lights has IP65 waterproof protective case, which can effectively protect the chip and extend the service life. Suitable for both indoor and outdoor use.
【Complete Accessories】
Provide a complete set of accessories for installation, such as buckles, cable tie, glue, etc. Note: Glue should be used to repair after cutting, otherwise it will damage the waterproof property. Don't cut it unless you have to.
【Widely Use】
RGB light strips are durable and waterproof for use in a variety of scenarios, including buildings, sidewalks, gardens, fences, porches, restaurants, clubs, bars, etc.
The item will be under a limited warranty for 2 years from the date of invoice issued. If the item is defective, damaged, or malfunctioning in any way, just contact us for an easy and fast replacement.
This warranty does not cover:

- Improper assembly or installation.
- Improper follow-up maintenance.
- improper use, mishandling, faulty transportation